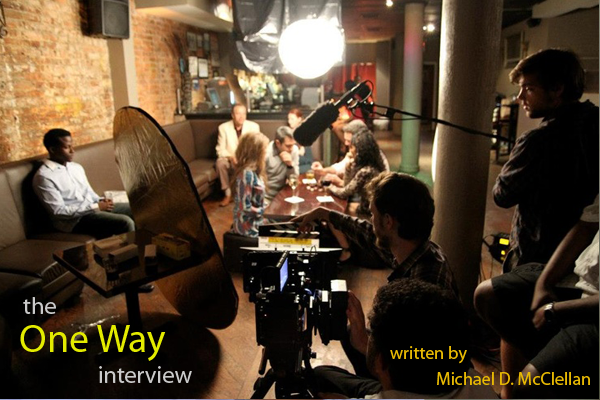 By:  Michael D. McClellan | Let's face facts:  When you ask the average movie buff to visualize the film industry, most immediately think Hollywood, elaborate sets, franchise blockbusters, A-List stars and multi-million-dollar budgets.  In their minds' eye they see Elliott and E.T. airborne on that bicycle, the giant moon behind them in the velvet blue sky.  Or they picture Tom Cruise as IMF agent Ethan Hunt, battling bad guys at the Kremlin while simultaneously saving an unsuspecting world from global nuclear holocaust.  Or they conjure images of a teenaged Katniss Everdeen, selected lotto-style to compete in a televised battle to the death.  Sadly, whether we're talking E.T. The Extra-Terrestrial, Mission Impossible or The Hunger Games, or any number of other big-budget flicks designed for mass consumption, these are the images that jump into our collective consciousness whenever the subject of movie-making is brought to the fore.
But trust me, there's more to the story than big studios with big budgets.  Creativity, unburdened by the stifling, formulaic recipes concocted inside the Hollywood hit machine, breathes exciting new life into those who view independent cinema.  It is here, in this organic world of indie film-making, that directors and actors are free to explore the boundaries of art and the human experience.  It is here that risks can be taken.
Enter the central nervous system at One Way or Another Productions, LLC.  The brainchild of Princeton E. Holt, One Way is a New York-based production company that produces independent films, documentaries and online TV content.  Holt launched One Way in September 2000, even though he'd yet to finish his studies at New York Film Academy.  Call it a leap of faith fired by creative inspiration, just don't call it an unplanned, impulse move on his part.  Holt clearly knew what he wanted to do with his career early on, and was prepared to make it happen – and, more importantly, he knew he had the business chops to pull it off.  He also knew that he needed to seek the counsel of mentors who could help him navigate a movie making terrain filled with landmines and pitfalls.  One such opportunity presented itself in 2008, when Holt landed a gig in the production office of the hit TV show "Law and Order SVU."  It was here that he formed a key business relationship with executive producer Ted Kotcheff, a lifer in the movie industry who had directed such movies as Weekend at Bernie's.  Kotcheff, a master of efficiency, helped Holt understand how to produce multiple episodes in a compressed timeframe.  Holt soaked up the knowledge like the hungry protégé that he was, convinced that the same practices would translate into the world of independent filmmaking.  It was at this point that he boldly left the NBC show to focus on building his company's catalog of niche-specific, critically acclaimed, ultra-low budget feature films.  Holt's endgame:  Build the value of the company by building the value of the catalog.
.
Heady stuff for sure, and looking back it's easy to see that Holt was clearly up to the task.  But what sparked that fire?  Was there a seminal moment when Holt wanted to become a filmmaker?
"It would have to be when I saw Magnolia by Paul Thomas Anderson," Holt says.  "The first time I saw the film, I can honestly say that I walked away from the experience not completely certain of what I'd just seen, only that it was profound.  It nagged at me for days afterwards, so I ended up driving all the way down to New York City from Massachusetts where I was living at the time, just to immerse myself in it again.  That movie changed the course for my life.  That night I immediately went home and enrolled in film school."
One Way reflects Holt's vision and unrelenting focus:  To create incredible independent content, and to do so on schedule and within budget.  Examples include the critically-acclaimed One Way films The Cookies & Cream and The Ten Commandments of Chloe.  Winner of the Award of Excellence at the 2012 Los Angeles Movie Awards, Chloe was shot 100% in Nashville over four frantic days.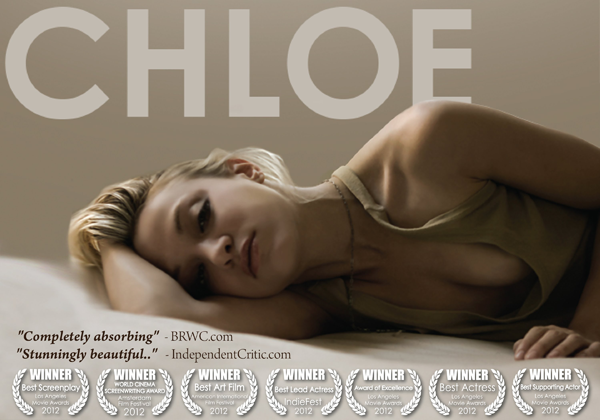 .
"What I can say is that the City of Nashville came together to help us make this movie," Holt gushes.  "We cast the film less than 48 hours before shooting, and were lucky enough to end up with the most talented and passionate group anyone could ever 'stumble' on. This continued, for the most part, on through the entire post-production process.  The best people we could possibly ask to work with on this film, we somehow did."
And while Holt may be the driving force behind One Way's budget-friendly vision, he is quick to point out that this is a team game, and that he is simply one cog in a very creative and energetic machine.
"My title may say CEO, but people should check the definition of a CEO before they assume it to be something fantastical," Holt says.  "It's nothing more than a person who visualizes the direction and end goal of a company, and every so often makes adjustments to keep the "car" going in the right direction. Once in a while you step outside the office and make sure the people in your organization are okay, but that's about it.  Everything else comes from the other talent on your team."
That team, Holt is quick to point out, has a diverse and interesting management background.
"One Way is a majority women-run company," Holt, an avid NBA fan, says proudly.  "And I think that fact is especially interesting and noteworthy.  And as it relates to our upper management structure, it's important to note that we are a majority minority-run company.  I think it helps to foster our uniquely creative working environment.  One of our partners is currently disabled, and one has been diagnosed with Lyme disease.  But they aren't victims and don't make any excuses – in fact, they are among our most productive team members.
"All company decisions are made by committee. The chemistry of this team reminds me of the 80's Celtics and Lakers, and the 90's Bulls. It's all about team chemistry, and not about any one individual.  We have a company ego. Our pride comes from the work of the brand."
The One Way team includes Cassandra Riddick, the company's COO in charge of all company operations including project management; Monica Trombley, In-House Counsel and Production Executive; Brian Ackley, Head of Development; J. Lynn Menzel, Art Director; David Vaughn, Producer – LA Branch, and Natasha Davis, Producer – DC Branch.
THE ONE-WAY TEAM: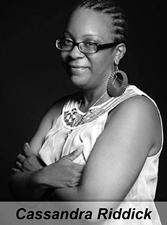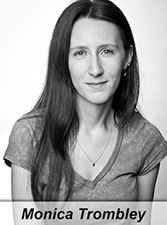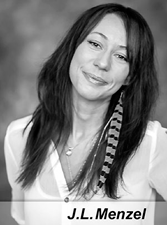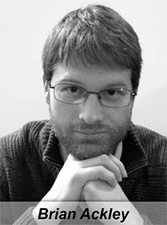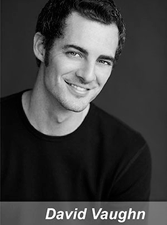 "Cassandra is our COO and someone that I lean on heavily," Holt says.  "She is a very focused individual, and never loses sight of what we are trying to accomplish from a strategic point of view.  Her perspective is truly amazing – she sees things at a high altitude, and is also able to get down into the details if needed.  Being able to do both is great, because she is the one who crafts our budgets and you really need that kind of perspective.  I may be the point person doing the lion's share of our deals, but it still comes down to two people to close them – and that's Cassandra and Monica.
"Monica runs point on all of our legal matters, which helps to ensure that we are running a business that's both legally and ethically sound.  She's a tough cookie, unafraid to make a stance, and always willing to share her opinion openly with the team.  And while she's a no-nonsense person, she also has a huge heart.  She's very sweet, very loyal, and she's also a very creative resource.  In fact, Monica is almost the polar opposite of what you might expect of someone who runs a legal department.  She handles all of our contracts and agreements.  Everything has to make it past her desk before me move – if I make a verbal deal with someone, she is the one who has to put it on paper to make it binding and official.
"Brian is a true virtuoso.  Every script that we move into production goes through Brian.  He has a keen eye for what works within our framework of budgeting and storytelling.  He is our head of development, but he's also our best screenwriter, and he also doubles as a director when needed.  In a company the size of ours, the ability to wear many hats is vital.  Brian is able to do that.
"J. Lynn Menzel is in charge of what we 'look' like.  She handles all graphics, art, and design – including all our poster and promo art.  She's very creative, and also happens to be working on her first documentary for us.  She's a fearlessly open-minded, driven soul.
"David represents the company in Los Angeles.  He's our LA deal-creator who stays connected to the industry and who keeps his ear to the street.  He keeps us informed in terms of what's going on industry-wise, and advises us on things that we might want to leverage in our own filmmaking.
"Natasha is our DC producer, a mover and shaker who makes things happen.  She's covert, with much of her energy focused on being a company-affiliation-specialist and a campaign organizer."
Holt and the entire One Way team sat down with me to discuss their company and their projects.
Please tell me about your time at NYFA, and how that helped to shape your vision for One Way or Another Productions.
Princeton:  I had the best professors during my term there.  Most of them have churned out some of my favorite independent films.  They gave us nothing but these 16mm cameras and black & white film stock, and we had to create with it in a very short period of time.  That way of working not only informed me of what it was like to make indie movies, but that attitude was what I had in mind when I formed the company.  "By any means, one way or another."  Sometimes that means you double as director/chauffeur, or production assistant/cook, or executive producer/boom pole operator.  No one is "too good" to play whatever position is necessary at the time.
How did you go about assembling your team at One Way?
Princeton:  It was strategy to know exactly what kind of people we needed, but how we ran into each other was all so random.  So it's hard for us to take credit for it; especially for how perfectly we fit together for all these years.
Cassandra:  I became a partner in '08 after Princeton interviewed me for a position on a short film that he was hired to produce. We found we had a lot in common and our visions matched and here we are five and half years later.
Monica:  I applied for an internship & ended up getting hired as the CEO's Executive Assistant while I was a JD awaiting admission to the bar.  After doing good work, I was offered a partnership a few months later & the rest is history.
Brian:  After being cast in our first feature Cookies & Cream in a supporting role, I worked very hard to see that our challenged film would be completed.  This established a working relationship between us, which led to a mutual appreciation and respect for balancing art and business in filmmaking.
David:  I worked on our film The 10 Commandments of Chloe which ended up winning a ton of awards. I had a small acting role in the film and directed the second unit footage, after which One Way and I just sort of stuck on each other, a match made in heaven.
Jenny:  I fell into One Way in 2007 when Princeton asked me to work on the original temporary poster for The Butterfly Chasers.  I've been rolling with them and evolving as an artist ever since.
Natasha:  I started working with One Way after grassroots, crowd-funding campaigning on the film The Butterfly Chasers.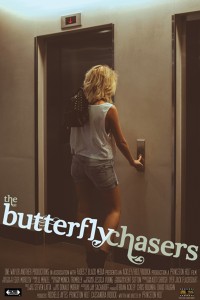 .
You have a very focused strategy, which some other production companies lack:  You produce quality independent films in a very budget-friendly manner.  In short, you never lose sight of the business aspect of what you do.  How do you balance the creative and financial tug-of-war that goes into producing a full-length film?
Brian:  You make films about every day people and take your time with casting.  Casting is the single most important decision you can make with a strained budget.  Make sure the roles fit the actors.  From there, let them be creative in revealing your story.
The rap game is rife with artists who've started out selling music from the trunks of their cars, and then gone on to super-stardom.  Do you see any parallels in the paths these artists have taken, and the way you are growing One Way?
Cassandra:  Yes, there are parallels between those artists and what we are trying to accomplish at One Way. We are putting out product consistently and executing ways to stay relevant. We tend to do well on the film festival circuit and push the envelope. Also, we are utilizing traditional grassroots distribution and marketing coupled with the new technology to create and sell great films.  We want to reach the top of the indie film industry.
Who are some of your inspirations, both from the creative and the business standpoints of what you do?
Jenny:  Creatively, as an artist, I couldn't name just a few inspirations. I'm constantly inspired by every day people that simply enjoy making art for the sake of creating.  John Bramblitt sticks out as one of the most inspiring.  The accuracy of his portraits after losing the gift of eyesight reminds me just how beautiful life can be no matter what types of limitations appear to be placed in one's way.  Business wise, David Choe comes to mind.  I would like to think when offered $60,000 for an art piece I would be smart enough to ask for an equal amount in stocks if the person's wall I was painting on happened to own Facebook.  He's extreme, crazy, and he asks the questions that I think all of us should ask of ourselves.  Who are we?  And what do we stand for?
Natasha: This may sound cliché but Beyoncé is a creative artist and a strong businesswoman.  She knows her market and continuously provides a product that meets her fans' expectations.  Her business strategies are inspirational to me as a woman.
I love the diversity that you've built into your team; it seems to be the heart of the culture at One Way.  In what ways has this approach made your production company stronger?
Monica:  I'd say we're strong as a group because each of us has our own strengths and talents.  We're also multi-dimensional individually and as a group; for instance, our Head of Development also has extensive experience working with kids.  Our CEO has done directing, writing as well as producing.  I myself am not just "the lawyer" but also have a creative career and recently got into fashion modeling.  Because of our having so many skills in different areas & bringing differing perspectives, we can appreciate one another in a way I don't think we would if people were simply placed in the "producer" or the "lawyer" or the "art director" box.  The impact of losing any one of us would certainly affect One Way's culture and the formula that makes what we have work as it does.
It looks like you've grown your distribution model considerably in a short period of time.  Please tell me a little bit about that, and where do you see it going over the next 3-5 years.
Princeton:  Thanks for noticing that. It's grown but not in the traditional sense of growth. It's grown more in terms of our distribution options. We started by selling some films in our catalog to traditional distributors and having them do all the work handling retail, stocking, shipping, etc. Recently we wanted to broaden our experience with distribution so we bit our tongues and ventured a bit into self distribution and eventually releasing a film or 2 to the public for free, in order to drive traffic, etc. But this is all by design – we want a full picture and depth of experience when it comes to how to best get our films to audiences. Over the next few years we will probably have more involvement in distribution than ever so the knowledge we have acquired over these last few years has been a goldmine. Don't be surprised if you see us directly involved in distribution instead of passively, as was traditionally the indie film model.
Which do you enjoy the most – producing, writing or directing – and why?
Cassandra:  I enjoy being a Creative Producer. I like working with everyone from the writer, director, crew and other fellow producers and actors.  Producing gives me the opportunity to be involved from the beginning to the end of the project and most of all witnessing the reaction from our audiences.
Brian:  Depends on my mood.  Sometimes writing is more fulfilling because it allows me to be entirely creative; sometimes directing because it offers the greatest challenges and sharpens my appreciation for each story's theme; sometimes producing because it opens me to what others have to contribute.
Princeton:  Producing. I've had more disputes and lost more friends as a director than I ever did as a producer. The line as a producer is automatically drawn – everyone knows that every decision made is for the film to be the best it can be. As a director a lot of times you are working with friends and people you genuinely like – and in some cases love. When you are directing, the lines between fun, art, and business are so easily blurred, and it sucks sometimes. As a producer I don't have to deal with that. If I have to be demanding of someone or make a hard decision, no one expects me to be their friend or be nice about it. No matter what happens, I still have to wake up every morning and run the company. That never goes away, so all of my decisions ultimately must be for the good of our brand, not an individual – even if that individual is myself.
You love your sports, and you're a passionate Los Angeles Lakers fan.  If you could direct a remake of He Got Game, who would you cast in the role of Jesus Shuttlesworth?
Princeton:  (laughs) You know what? If you asked me this anytime before last month, I would have probably said Michael B. Jordan (the actor). But a few weeks ago I saw an interview with Spike where he said it would have sucked to have an actor try to learn how to move like a real athlete, so for him he knew a real ball player would work best. I think I will steal his answer. Maybe I would cast Jamal Crawford for his poetic ball-handling. Or maybe Iman Shumpert. I like his energy.
Your approach to movie-making is heavily influenced by focusing on efficiencies and cost containment, two areas that would make you successful in running any number of Fortune 100 companies.  Where did this keen business sense come from?
Princeton:  Just tons of books, research, and most importantly, mentors. I have some great mentors, successful people in their own fields. One happens to be an executive producer in the music business, and the other mentor is a NYC builder and politician. I chose guys like these as mentors because they are successful – they are giving you advice that already has been proven to work. Mentors like these are more of a reflection of our company goals – goals that tend to resemble those of a corporation more than goals of a group of artists. Lately I'm way more Roger Corman than I am Martin Scorsese.
.
What projects are in the works for One Way?
David:  We have a slew of projects in the pipeline.  The Butterfly Chasers is a relationship comedy set in NYC, boasts an amazing cast, and is currently 80% in the can.  Next spring we have several films ready to go including a Western-type film called Hideaway, and a great sci-fi/relationship movie called UFO.
As you can see, there is plenty to look forward to from One Way.  The company has an outstanding executive nucleus, great team chemistry and a single-minded focus on producing quality content at the right price point for its investors.  You see it up and down the organization; their distribution channel grows daily, and includes the likes of Wal-Mart, Target, Best Buy, Blockbuster, Borders, and Barnes & Noble; their grassroots marketing has grown from film festivals to include Internet and social networking, attracting a much broader audience; and their work has wowed critics around the globe, with the wildly successful The 10 Commandments of Chloe a prime example, racking up 7 independent film awards.
The best part?
The team-first culture at One Way will scale regardless of how large the company grows.  Every decision is made with this inclusive philosophy in mind.  Holt and his executive team have baked this into their business model, much like the inventive plots that they weave so skillfully into their screenplays.
And that, my friends and fellow movie goers, means that we all benefit.  Fade to black.
http://www.celticsinsider.com/wp-content/uploads/2013/12/TheOneWayFilmsInterview2.png
400
600
Michael McClellan
http://www.fifteenminuteswith.com/wp-content/uploads/2016/08/FifteenMinutesWith_NewLogoPrototype.png
Michael McClellan
2013-12-27 02:17:09
2016-10-25 01:57:12
One Way or Another Productions - Screen Players